Image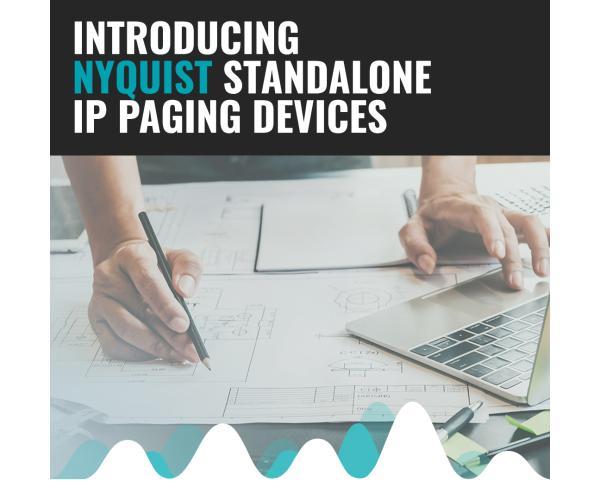 Simple. Seamless. Future Proof. 
Bogen Releases Enhanced Feature Set for its Nyquist Line of Standalone IP-based Paging Products 
Mahwah, New Jersey, September 21, 2021  –  Bogen Communications, Inc., a longstanding leader in audio communications technology, released a version 2.0 firmware update that unlocks enhanced standalone feature functionality across a range of Nyquist devices.  The feature rich update allows Nyquist appliances to operate as standalone devices or Session Initiated Protocol (SIP) endpoints for IP-based paging applications, including the ability to integrate with any 3rd party VoIP telephone system or other SIP server-based solutions such as a unified communications (UC) platform. The update is available now via Bogen's website.
These Nyquist devices incorporate the latest in audio-over-IP (AoIP) technology with network-based volume and DSP controls, combined with SIP endpoint and priority-based Multicast streaming functionality. For non-SIP applications, the devices receive audio through one or more multicast channels or via line-level inputs.  The easy-to-use, web-based graphical user interface allows users to create up to 24 prioritized multicast audio channels.
"These advanced products deliver a range of capabilities, such as SIP compliant endpoints for VoIP paging, and network managed audio applications," commented Michael Fleischer, President of Bogen Communications. "We want integrators and end-users to have options. They can use these Nyquist devices to expand their existing paging systems or simply configure them for standalone operation in a wide variety of public address applications. The marketplace demands this kind of versatility, and we have worked hard to deliver it."
The first wave of devices with these new capabilities includes the NQ-P0100 Matrix Mixer Pre-Amp, NQ-PAxxx Public Address Mixer Amplifiers, and the NQ-Axxxx 2- and 4-Channel Audio Power Amplifiers. The devices all support G.711, Wideband G.722, and OPUS (HD Audio) codecs, and are UL/CSA and CE certified, as applicable.
For more information or technical specifications, visit Standalone IP Paging Devices | Bogen
---
To view the Standalone Launch Kit, click here.